About
Concrete Homes of Georgia Inc.
Thank you for your interest in Concrete Homes of Georgia. I will start by letting you know a little about who we are. We are custom home builders located in the metro Atlanta area. We build the safest most energy effecient homes available. Utilizing ICF s (Insulating concrete forms) and steel framing. We use materials that will not warp, crack, flex, or burn.
Buliding better homes since 1996
We became involved with the ICF industry in 1996 and since then have made every attempt to build the perfect home. Our homes are fire resistant, high wind resistant and stronger by leaps and bounds than stick framed homes. Over the years we have been involved in several different methods of construction and have perfected home building. We utilized a building method that is not only safer for your family it is enviromentally friendly as well. ICF and steel homes are more energy effecient than wood homes therefore reducing their carbon footprint, making them green buildings. The steel we use is 60 - 70 % recycled products.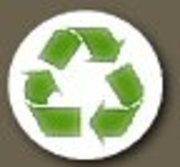 Superior Products
At Concrete Homes of Georgia not only do we pride ourselves in building the best structure money can buy, We pride ourselves on using the best products available. Concrete and steel are the most durable products available. Whether you are building your dream home or a commercial structure, ICFs and steel are the best products you can use.
Contact Us